Viewpoint's creative team, and their host Dennis Quaid, care about the integrity of each story, and most importantly educating the audience.
TELLY AWARD WINNER

2016 - Bronze Telly Award - "Luxury Reinvented" - Production
2016 - Silver Telly Award - "Luxury Reinvented" - Editing
2016 - Bronze Telly Award - "Diversity in Company Culture"- Cinematography
2016 - Bronze Telly Award - "Student Progress" - Commercial Production
2016 - Bronze Telly Award - "Cultural Enrichment" - Direction
In a time where accessibility continues to be a hot-button issue, Viewpoint with Dennis Quaid has worked with organizations who are actively promoting a company culture that promotes the values that align with these equal opportunities. Royal Caribbean has utilized their platform as one of the top cruise companies in the world to emphasize that all individuals, regardless of any disability, should enjoy their time in the sun. Viewpoint with Dennis Quaid partnered on this initiative to help communicate the importance of a truly inclusive experience where safety, education, and fun all coexist. The entire Royal Caribbean family is committed to the legacy of hospitality and culture of innovation that is at the core of our guest service, the protection of our natural environment and responsible citizenship in our global community.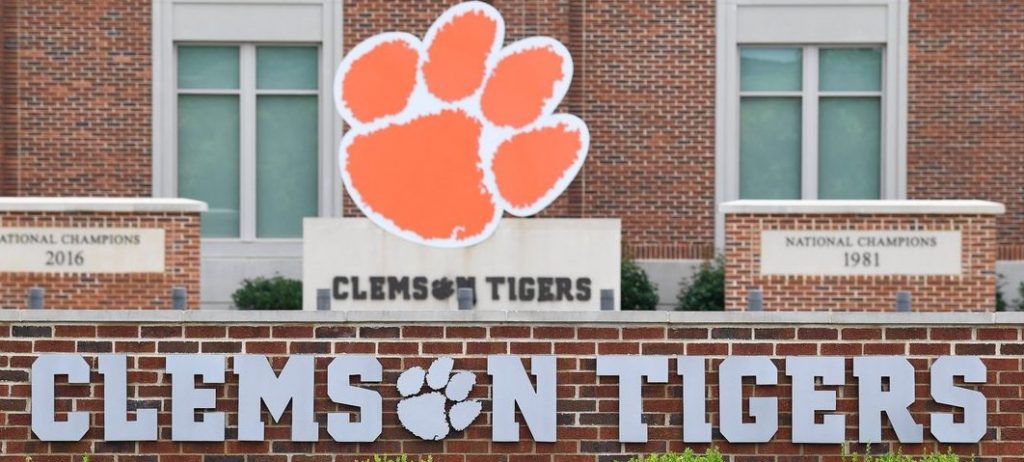 Cultivating leadership is one of the principal goals of Clemson University, whether it occurs in the classroom or on the gridiron. Viewpoint was proud to partner with IPTAY, Clemson's athletic organization, in order to showcase how collegiate athletics and higher education work in concert to further the goals of the institution. As one of the world's most storied programs, Clemson continues to serve as a model of excellence in athletics and higher education. Highlighting the leadership of the Clemson athletics organization, the program was able to capture the spirit of the school's competitive spirit, and how IPTAY serves as a model for collegiate excellence around the globe.
When the production team behind Viewpoint engaged Southwest in 2015 for their In America project, we asked CEO Gary Kelly "What would be our objective in telling the Southwest story." He stated that, "From the beginning, Southwest embraced diversity because we made flying available to people from all walks of life," and "We have an egalitarian approach – everybody matters to us, and there is no second class. That's a core belief in our company that permeates everything we do." So, Viewpoint took that corporate culture, value system, inclusiveness, and brought it to life with a series a videos and graphically engineered cinemagraphs. Throughout the production process, the company's value to their customer audience emphasizing value propositions such as Trust, Comfort, Reliability, and Your Airline.


Viewpoint's objective in working with Godiva was to share the history of the company's heritage, and the inspirational Lady Godiva story. Our team worked with the Godiva team to craft a visual narrative of the rich history and corporate culture that has created one of the most iconic brands in both the food and confectionery industries. Viewpoint's methodology was to communicate a visual sense of the care needed, and process to produce, a high-quality product. Additionally, Viewpoint was able to focus on an educational message while highlighting the non-profit Lady Godiva Program. This program supports extraordinary women, both nationally and locally, who embody the spirit of Lady Godiva's attributes of selflessness, generosity, and leadership. This storyline was integral to the partnership between Viewpoint and Godiva, with the program's educational goals aligning with this heralded company's culture.
"Both Cuts Look Great"
"Thank you again for putting together such a creative and well thought out commercial and demo. Both cuts look great! Please let your editor know that we really appreciated all the creative elements that she used and the footage that was selected for the story as well." ~Kristen Wellen

"Great Experience"
"It was a great experience working with your team. Nothing but praise for the crew and their ability/artistry." ~Jimmy Kayihura

"These Look Great!"
"These look great and we are already planning to use the spot tomorrow as our end of season post on all of our social platforms! Again, we appreciate the help on this project and enjoyed working with you and your team on it." ~Jeff Slivinski

"This is amazing"
"This is amazing and we are very pleased with the results. I played this for our Board of Directors today at our monthly meeting and they loved it. Your team truly helped us express our message visually and we thoroughly enjoyed the entire experience." ~Dr. Jolene Nichols

"It Looks Great!"
"It looks great! We are really excited about using this content and the exposure. Your staff was a pleasure to work with and very much appreciated. We look forward to working with you again in the future!" ~Betty Crites

"Thank you so much!"
"We showed the episodes to our board members at their meeting on Thursday and they got a standing ovation." ~Christy Riley

"Extremely Professional to Work With"
"The entire Royal Caribbean family is committed to the legacy of hospitality and culture of innovation that is at the core of our guest service, the protection of our natural environment and responsible citizenship in our global community."

"An Intense Experience"
"This looks great! I've circulated it to the entire team and we are very pleased with the deliverables. We appreciate your team's efforts on both the production side and with the distribution. It was a very organized and streamlined process. " ~Jim Poon

"You Nailed It!
"The University seeks to cultivate in its students not only an appreciation for the great achievements of human beings but also a disciplined sensibility to the poverty, injustice and oppression that burden the lives of so many. The aim is to create a sense of human solidarity and concern for the common good that will bear fruit as learning becomes service to justice."